Home Page Main Contents
Egypt Properties For Sale e-mail : cambridgelink@londonreservation.com
In conjunction with Cambridge Link International, EHRC is pleased to offer some fantastic opportunities to acquire your dream property in Egypt.
With glorious year round sunshine, you would be spoilt for choice, with beautiful Red Sea locations, white beaches and some of the world's ancient historical landmarks.
Our carefully selected properties for Sale or To Let, would give you an opportunity to a acquire your dream home or investment.
Please contact Cambridge Link International by e-mail: cambridgelink@londonreservation.com regarding any of our advertised properties or in case you wish to add your's to our exclusive listing.
Property Listing :
An Amazing Pyramid View Villa in Ciaro Egypt
This 5 bed Villa is completely finished with wooden floors, except for entrance and stairs
finished in Marble.
Concealed air conditioning including basement ventilation
Lift to all fllors
Swimming pool with Jacuzzi in the garden plus pergola and bar and a changing room
with showers
First floor : comprises of entrance, reception room, living room, dining room all of them
overlooking the garden, fully equipped kitchen, bed room/study room with bathroom
and a guest bathroom.
Second floor : comprises of main bedroom suite with dressing room fitted with
wardrobes, bathroom and a study room. Second bedroom with walk in closet fitted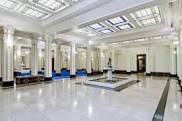 An Extraordinary Mansion
Location: 6kms from Alex desert road, in Mansoureya. Corner plot.
Land: 3.25 acres (13,650msq).
Total built up area: 2,400msq.
Includes: main house, guest house, swimming pool, pool house, guard house, staff
house, utilities storage, general storage.
Foot print main house: 1,600msq.
Swimming pool cubic area: 240 m3.
Utilities: Government supplied electricity, water, and 2 land lines. Back-up generator. 2
irrigation systems and deep water wells.
Main house: Master suite, includes 2 dressing rooms and bathroom; 4 further en-suite
bedrooms; kitchen; dining room; living room; central court yard and lobby; lounge;
den/games room; 2 guest bathrooms; cloak room; closed garage.
Guest house: 2 en-suite bedrooms; living room.
Pool house: 2 private bathrooms; 4 communal bathroom stalls.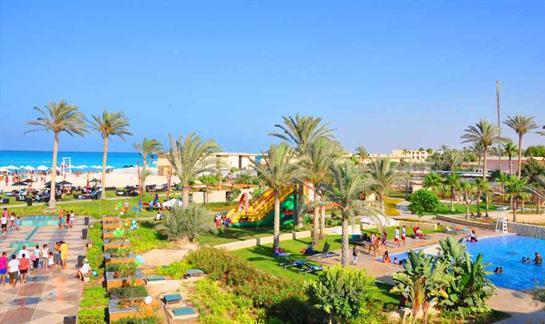 A beautiful 3 Bedroom 3 Bathroom Apartment Long or Short Let in Marassi. For Further information, please contact us cambridgelink@lonfonreservation.com